News
2020 Online Event Videos + Free Audio Panel Online This Thursday
California – Los Angeles
|
15 Sep 2020
COVID-19 related complications have disrupted our ability to meet locally. We've been continuing to connect the LA game developer community with online networking events.
Here are some videos from those events. A few are full captures from the panels and speakers, though in other cases it's documentation summarizing the format we experimented with for that event.
First, here's an EventBrite link to register for the 6:30pm Thursday, Sept 17 game audio panel, coming up next.
Here are the online events we've held this year:
2020 Town Hall
IGDA LA March 2020 Online Events Summary: Live Town Hall, GDC Talk, and Networking Hangout
IGDA LA April, May, June 2020 Online Events: Game Design Chat, Narrative Q&A, Online Game Tech Talks
JUNE: Future of Online Game Technology 1: Mark Mandel & Chris Cobb
JULY: So you start a games company… then what? IGDA Los Angeles game industry business panel
AUGUST: Self-Care for Indie Devs with Alanna Linayre
SEPTEMBER: Register for our upcoming game audio panel!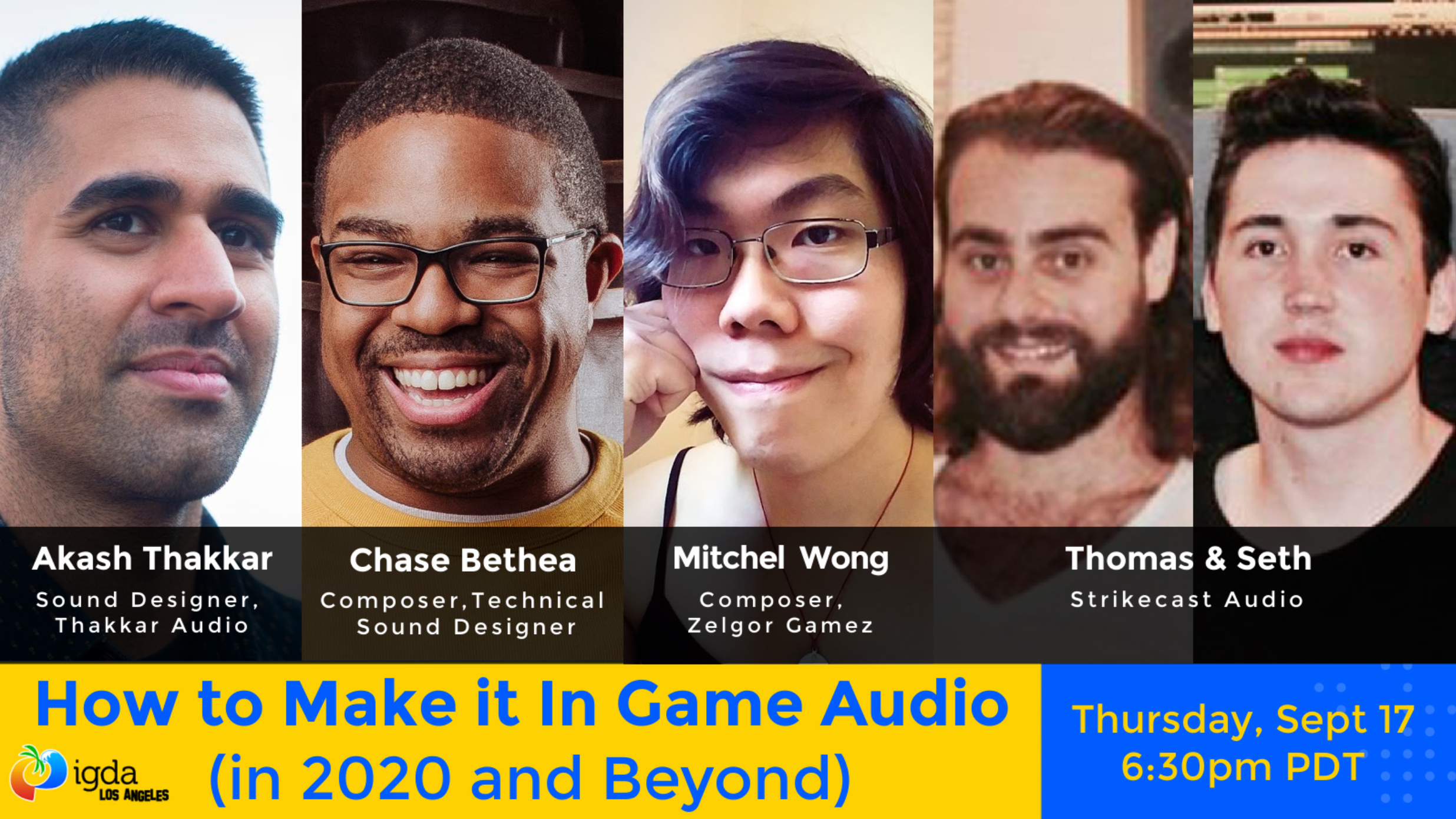 We're currently ironing out event plans for October to December. In addition to these events, keep an eye out for board election information relating to nominations and voting. That will be going out in the near future, too.
Newsletter
A note from the current chair Chase Bethea It...
Interactive Audio
16 Nov 2023