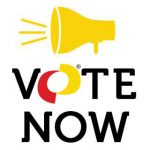 Every year, nominations for the IGDA Board of Directors are opened up to fill seats left by board members whose terms are expiring or for those whose seats have been vacated. Anyone interested in running for the Board of Directors who meets the requirements to become a board member can nominate themselves.
In 2018, the IGDA Board of Directors adopted a number of important changes to the IGDA Bylaws. An updated copy of the bylaws can be found here (PDF – 219KB); the substantive changes focused on adjusting the number of elected and appointed members of the Board of Directors. The IGDA Board adopted changes to its bylaws that move from a Board composed of 3 appointed and 6 elected members to a Board that has 6 appointed and 3 elected members.
Voting in the 2021 IGDA Board of Directors election for the will begin 20 January 2021 with new board members taking office on 1 April.
Board members whose terms extend beyond April 2021 consist of the following individuals: Cristina Amaya (2022),  Marta Daglow (2022), Sonia Michaels (2023), Natasha Skult (2023). Additionally, Hans ten Cate will serve as Chairman Emeritus until 2022.
2021 IGDA Board of Directors Election Schedule:
30 November 2020: Begin call for board nominations.
21 December 2020: End call for nominations; all nominations must be received by this date. All voting eligible members of record as of this date may vote.
21 December 2020 – 8 January 2021: All submitted candidates are reviewed by the Elections Committee to confirm they meet the requirements.
11 January – 19 February: Elections Committee gathers recommendations for Board appointments.
18 January 2021: Final slate of candidates is approved by the Board to present to membership for voting.
20 January – 10 February 2021: Voting period.
10 February 2021: End of voting; ballots are counted.
19 February 2021: Elections Committee submits its recommendations for Board appointments.
22 February 2021: Board meets and certifies election results.
1 March 2021: Election results and appointments are announced and Board orientation of new members begins.
1 April 2021: Newly elected Directors take their seats.
To vote in the 2021 election, you must be a voting eligible member by the close of nominations on 21 December 2020. All members eligible to vote will receive an email with voting instructions starting 20 January 2021. As of 2019, student members ARE eligible to vote.