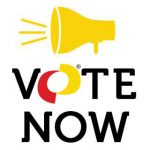 Every year, nominations for the IGDA Board of Directors are opened up to fill seats left by board members whose terms are expiring or for those whose seats have been vacated. Anyone interested in running for the Board of Directors who meets the requirements to become a board member can nominate themselves.
In 2018, the IGDA Board of Directors adopted a number of important changes to the IGDA Bylaws. An updated copy of the bylaws can be found here (PDF – 219KB); the substantive changes focused on adjusting the number of elected and appointed members of the Board of Directors. The IGDA Board adopted changes to its bylaws that move from a Board composed of 3 appointed and 6 elected members to a Board that has 6 appointed and 3 elected members.
Voting in the 2021 IGDA Board of Directors election for the will begin 20 January 2021 with new board members taking office on 1 April.
Board members whose terms extend beyond April 2021 consist of the following individuals: Cristina Amaya (2022),  Marta Daglow (2022), Sonia Michaels (2023), Natasha Skult (2023). Additionally, Hans ten Cate will serve as Chairman Emeritus until 2022.
2021 IGDA Board of Directors Election Schedule:
30 November 2020: Begin call for board nominations.
21 December 2020: End call for nominations; all nominations must be received by this date. All voting eligible members of record as of this date may vote.
21 December 2020 – 8 January 2021: All submitted candidates are reviewed by the Elections Committee to confirm they meet the requirements.
11 January – 19 February: Elections Committee gathers recommendations for Board appointments.
18 January 2021: Final slate of candidates is approved by the Board to present to membership for voting.
20 January – 10 February 2021: Voting period.
10 February 2021: End of voting; ballots are counted.
19 February 2021: Elections Committee submits its recommendations for Board appointments.
22 February 2021: Board meets and certifies election results.
1 March 2021: Election results and appointments are announced and Board orientation of new members begins.
1 April 2021: Newly elected Directors take their seats.
To vote in the 2021 election, you must be a voting eligible member by the close of nominations on 21 December 2020. All members eligible to vote will receive an email with voting instructions starting 20 January 2021. As of 2019, student members ARE eligible to vote.
Candidate Profiles
Tim Cullings
The IGDA has been instrumental in my growth as a game development community leader and helped me to see the value in community service in helping both the current and future generations of developers have more fulfilling and sustainable careers. Through the help of my fellow chapter coordinators at IGDA Seattle we revived the nearly defunct chapter in 2018 & 2019 and brought it back to prominence as a cornerstone of the Seattle game development community by hosting events like our career night where veteran developers and recruiters provided portfolio reviews, resume reviews and mock interviews for aspiring developers and those looking for new career opportunities. We also hosted an emergency job fair after a significant round of local layoffs at two local studios that left hundreds out of work, we pulled together 20+ studios in three weeks' time and raised community spirits in the process after such a tough blow. We also reached out to other local community organizations like the Seattle Ed Tech Meetup, Seattle VR and Seattle Indies to co-host events with them like our Education and Games Industry Breakout Series, and post-mortem talks on Moss from Polyarc and Slay the Spire from MegaCrit. These events helped raise awareness for IGDA Seattle and brought in a cross section of people from different backgrounds to meet on common ground and create space for collaborations to happen that otherwise may not have. In my first year as Regional Coordinator for the US-NW Region in IGDA I have had a chance to meet the chapter leaders in my region and talk to them about the histories of their chapters, the events that they run, things that have worked well and not as well and how they are managing their community during the Pandemic. It has been enlightening and a good chance to provide information for things they have access to through HQ that many were not aware of. I also am the co-lead of the Training Materials committee and am excited to start refreshing and providing new materials for all our IGDA Chapter and SIG Leaders. As a member of the IGDA Board I will leverage our global platform to foster growth and collaboration between more communities across the world and continue to promote the mission of building sustainable careers and pathways for all who wish to pursue game development as a profession.
Marc Mencher
I would like to apply for the position of Board Member with IGDA. I have been a Board Member for IGDA in the past. I was one of the original founders of the International Game Developers Network (~25 years ago). This group was renamed to IGDA when we did the deal with Miller Freeman to take over running the conference, etc. In the past I established and ran the SF and South Florida IGDA chapters. Of course, I established several other chapters when I was involved with IGDA. I began my game industry career as a Game Programmer and released 5 games to market. I got into Recruiting and Staffing when I had to hire my own team at the game company I was working with. Fast forward 25 years, I am currently the CEO and Lead Recruiter at GameRecruiter.com My professional experience and education places me in a positive position to contribute to IGDA and help the organization to achieve its mission and goals. You can learn more about me on Wikipedia: https://en.wikipedia.org/wiki/Marc_Mencher
Taha Rasouli
I have come to know IGDA back in 2013, the first time I could travel to an international event and started a Chapter for Iran in order to establish a community and be in touch with international game developers. During all these years we managed to have a very strong and unified community here, but unfortunately everything has been under a shadow of political issues relating to our country, Iran. Our chapter does not have any officially registered members, we can never use any of IGDA incentives and working under a US based organization is not very welcome here. But still what matters is that we could make a warm and helping community because I strongly believe the way to success passes through a healthy community no matter what the situations are. In 2018 I was honored to be elected as one of IGDA Foundation's Next Generation Leaders but sadly couldn't get a US visa and was unable to make it to GDC to meet all the great people of the industry. This has pretty much been the whole story of our invisible community, we are simply ignored, banned, omitted and isolated. I know there are many more game dev groups around the world that are as invisible as ours and my main goal of applying to BoD is to be able to join an international group, among all the amazing people of the industry, to be able to tell our stories and make it possible for others to tell theirs. During these years I have received very warm support from members of the IGDA that I have never seen in person. I want to help make it possible for others to feel the same way. Since IGDA is aiming to be more inclusive and wants to reach out to more developers around the world, I would love to pay my debt and be a part of an organization that is trying to reach out to more developers around the world and give them the support they deserve.
Carlos Arturo Reyes Reyes
It was in 2011 that I saw the start of the local IGDA chapter in Colombia, a small group of people with the goal of knowing each other, meeting in bars, cafes, or small offices from the few development studios working at that moment. Is been 9 years since then, the small group of people became thousands, the meetings became big events, and the few studios became almost a hundred. I witnessed firsthand how important is for a local development industry to have a strong community, and how the chapter became one of its pillars, promoting the interaction between members, sharing information and knowledge, supporting learning activities and educational programs. In 2017 I started working as the leader of the chapter, taking on a fast-growing community with structural problems, and transform it on a well-organized and scalable organization. Years of experience in the direction of IT projects for government institutions and national ministries, combined with the knowledge as a CEO of my own development studio, let me expand the reach of the chapter to all the country, supporting the regional groups of developers and the smaller communities. Today we have a board of directors with seven members from different regional backgrounds, representatives and volunteer groups in more than 10 cities around the country, and more than 5000 members on our social networks from Colombia and other nationalities. The experience managing the Colombia Chapter has been an eye opener and a wonderful experience, it let me help my peers in different ways, but also realize the extensive efforts that are required to manage this type of global organization. I had the opportunity to meet previous members of the Board of Directors, and lately, as the Regional Coordinator for Central and South America, I had the chance to interact more with leaders and members of other chapters in the region, and I learned of their difficulties and struggles, their goals and dreams, and specially I learned of the many opportunities that our organization is missing because we leave them alone on their efforts. I hope to see more of the I on IGDA, a truly international organization, engaging with all the chapters around the world, caring for its members wherever they are, supporting the communities closely, and If been a member of the Board of Directors will let me help the association achieve that, I will welcome the opportunity with open arms.