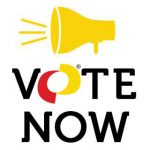 Every year, nominations for the IGDA Board of Directors are opened up to fill seats left by board members whose terms are expiring or for those whose seats have been vacated. Anyone interested in running for the Board of Directors who meets the requirements to become a board member can nominate themselves.
In 2018, the IGDA Board of Directors adopted a number of important changes to the IGDA Bylaws. An updated copy of the bylaws can be found here (PDF – 219KB); the substantive changes focused on adjusting the number of elected and appointed members of the Board of Directors. The IGDA Board adopted changes to its bylaws that move from a Board composed of 3 appointed and 6 elected members to a Board that has 6 appointed and 3 elected members.
Voting in the 2022 IGDA Board of Directors election will begin 1 February 2022 with new board members taking office on 1 April 2022.
Board members whose terms extend beyond April 2022 consist of the following individuals: Tim Cullings (2024), Margaret Krohn (2024), Sonia Michaels (2023), Taha Rasouli (2024), Natasha Skult (2023).
2022 IGDA Board of Directors Election Schedule:
8 December 2021: Begin call for board nominations.
7 January 2022: End call for nominations; all nominations must be received by this date. All voting eligible members of record as of this date may vote.
8 January – 15 January 2022: All submitted candidates are reviewed by the Elections Committee to confirm they meet the requirements.
15 January – 24 January 2022: Elections Committee gathers recommendations for Board appointments.
24 January 2022: Final slate of candidates is approved by the Board to present to membership for voting.
1 February – 25 February 2022: Voting period.
25 February 2022: End of voting; ballots are counted.
28 February 2022: Board meets and certifies election results.
1 March 2022: Election results and appointments are announced and Board orientation of new members begins.
1 April 2022: Newly elected Directors take their seats.
To vote in the 2022 election, you must be a voting eligible member by the close of nominations on 7 January 2022. All members eligible to vote will receive an email with voting instructions starting 1 February 2022. As of 2019, student members ARE eligible to vote.
Daniel Beebe
My name is Daniel Beebe, and I would like to serve on the IGDA board of directors to play a more active role in supporting the indie community in any way that I can, as well as offer my knowledge and experience in the area of accessibility through design. I am currently an independent developer, as well as a full-time team member of the Microsoft Human Factors Engineering group working on Microsoft Surface and XBOX hardware. As such I can offer a unique perspective on inclusive design from the perspective of anthropometry and biomechanics, and knowledge of media perception from my work with neuro-ergo, acoustics, and vision teams. I care deeply about the state of accessibility in games hope to make a difference by aiding developers with access to information and hardware to review and inform design decisions. What I hope to accomplish is to grow consciousness of inclusive design as a principal component to development, and encourage accessibility feature integration early on in the development cycles. I have several ideas for resources and events I would like to share with the community and the organization. Thank you for your time and consideration, Daniel
Guy Blomberg
I've spent decades bringing the games industry together and helping people form meaningful connections at physical and virtual events I've created, curated, or collaborated with. Honestly though, what interests me here is the opportunity to offer practical advice and strategic direction around IGDA community support. Tying into global events in meaningful ways, leveraging partnerships with B2B organizations for the benefit of IGDA members, or even just coming up with different and unique ideas to help members and the industry connect. It's what I've been doing professionally and personally for almost 20 years, so I feel I know a thing or two and can probably offer some guidance.
On that: I was previously the Global Gaming Content Director for ReedPOP (PAX, EGX, Comic Con, etc), and have worked as a game developer (SEGA Creative Assembly), journalist (AustralianGamer), marketing (MCV), and used to own video game cocktail bars. I'm currently the VP of Business Development at StridePR, Director of Events for Game Jolt, Founder of the Games Industry Gathering, plus I manage a game development studio, consult for major gaming event companies, and sit on the advisory board of multiple start-up and charity organizations. I also do pretty average card tricks.
I think the IGDA is, frankly, the only global association that represents the games industry in any meaningful way. It's a ridiculously huge and ambitious responsibility and will never be perfect – but it's desperately needed, and I would like to see the IGDA grow to be more recognized, respected, and utilized not just by students, but by the broader games industry. Also, the IGDA should be running large scale B2B events, but that's a whole other conversation.
Michael Douma
I am interested in video games created by diverse creators and in reaching broad audiences. IGDA is already impressively committed to inclusivity and diversity, and this is something I hope to continue to support by being on the board. My perspective is shaped by over two decades as founder of a small 501(c)(3) that has worked and collaborated on literacy projects touching arts, sciences, history, health, law, and reading, with all kinds of audiences. Inclusion in gaming can include player's backgrounds (age, ethnicity, gender/sexual orientation, education level, culture, language), abilities/accessibility, intensity (from hardcore to casual mobile players, and text and audio-based games), hardware, social value (including games for good, serious games, games with educational value), and platforms (web, mobile, desktop, VR, and platforms like Minecraft/Roblox). From triple-A to student projects created in a few hours, I'm keen for IGDA to continue to support and celebrate the common goals of delighting, entertaining, and sometimes educating users. While new to IGDA, I have previously worked to connect educators working with new technologies, have mentored hundreds of volunteers and staff, have participated in multiple game conventions, and received critical recognition for our first game [Serious Play 2021 ("Games for Good"); Winner: CODiE 2021 ("Best Educational Game"); Winner (2x): Reimagine Education 2021; Finalist: TIGA 2021, 2020, SGS&C 2021].
Ross A. Hersemann
I have been an active member of IGDA since 2014. I was elected to the board of IGDA Chicago in 2015 and have served as Chair since 2018. During that time, I dedicated my efforts to making IGDA Chicago the foundation of the Chicago video game and tech entrepreneurship communities. Under my leadership, the IGDA Chicago Board offered educational programming, coordinated business networking opportunities for members, supported charitable causes, and advocated on behalf of our members to improve our local and national community. I am particularly proud of the collaborations I fostered with other organizations. For example, by partnering with Extra-Life, my local Board was able to fundraise over $3,000 for sick and injured children this Fall alone. Our efforts solidified ties with our local game development community including local studios, universities, and meetup groups. If elected as IGDA Board, I would remain dedicated to supporting the principles IGDA stands for and increasing IGDA's role in improving the game industry for everyone.
Branden Middendorf
My primary goals on the IGDA board would be to help chapters with outreach and to foster the formation of additional professional and student chapters. With the right resources, a career in games can be made anywhere, as long as folk know there are helping hands within reach. I've honed my talent for connecting people and resources through nearly a decade of helming a chapter and two years coordinating the midwest chapters.
John Pile
I have been an IGDA Member since 2003. I am currently a Principal Engineering Manager for Mixed Reality on Microsoft's low-code platform where I lead dev teams, ensuring individuals are supported to think creatively, work inclusively, and build intelligently across disciplines in order to create delightful experiences! I am passionate about this industry and supporting the people who have chosen it as a career. I have always viewed IGDA as an important community for our industry … but two years into the global pandemic it has become a necessary one. And as more of us move to permanent remote development, I believe IGDA will play an even bigger role in keeping us connected to our peers and remind us, "It's dangerous to go alone!" I love to code, but even more I love to collaborate with artists, designers, and producers. Background: I originally joined Microsoft to work on entertainment apps for the HoloLens and have since delivered apps across industries and products (Mobile AR, VR, Web). In the games industry, my focus has been graphics, tools, performance, and XR. At Proper Games I was an engineer on the 2009 BAFTA Scotland Game of the Year, "Flock!" I helped ship Capcom's "Final Fight:Double Impact", DLC for "Crackdown 2", and the iOS App "Moving Day". And like many of us, I have also spent years working on projects that never shipped, for studios that closed too early, and on games that never quite connected with players the way we hoped the would. I spent four years teaching Game Programming for the Game Studio at Champlain College, and in the fall I will teach a remote course, "Intro to XR". I am the author of the book, "2D Graphics for Games" published by CRC Press back in 2014, the same year I presented at the GDC Education Summit on Computer Graphics Education.
Tarja Porkka-Kontturi
I want to be part of important and impactful work IGDA is doing. I see IGDA as the most important games industry worker's support net and my interest is to help providing even stronger and more beneficial services and support for its members. I work as Director of Communications at Global Game Jam, BD Manager at TIGS.ca and arrange various other events including Nordic Game. I've been acting as volunteer and mentor for 2 years now but wish to bring my expertise and passion also to the larger scale.
Kimberly Shatzer
As the Founder and Managing Director of a nationwide female-led video game staffing agency, Onward Play, Kim Shatzer is entrenched in game studios everyday. Onward has been staffing for game studios since 2007, they have been proud to grow their studio client roster as the game industry has boomed over the last decade. Kim has high-level insights and access to the game industry; she sees an 1000-foot view from above with the ability to track the hiring trends, DE&I initiatives, benefits/culture enhancements, IP, game shipping and project patterns of the top AAA mobile/pc/console, indie game studios as well as VR, Esports and Fortune 500's. Kim has shoulder-to-shoulder partnership with game studio executives, hiring managers and game veterans across the US nation and in Canada. Her knowledge spans DE&I strategy, game talent landscape, forecasting, pulse of employee ethos/culture.
Kim has many shared connections, clients, candidates and friends involved with IGDA. Kim is able to share her passion and mindbank about the game industry in a way that impacts the mission of IGDA benefits the network and community that IGDA provides. IGDA is an incredible resource for industry professionals and is always recommending for clients and candidates in the field to get involved and participate. Kim would be honored to contribute more to the association with her time, efforts, strategic ideas and connections. Kim also currently serves as Board Member of Feeding The Orphans nonprofit, VP of Marketing Committee at Esports Trade Association, member of GAMA, IGDA and contributor to impactful charities like Take This, Gamers Vote, Gamers Outreach, Black Girls Code, Hire Heroes USA, Next For Autisim, The Center for LGBTQ and many more.
Patricia Toldeo
I believe in the potential of IGDA to do good and support game developers all over the world. I'd like to help IGDA in being more internationally driven, and diverse, helping game developers in remote areas achieve their potential. My experience living and working in 13 countries can help expand the views of the organisation.