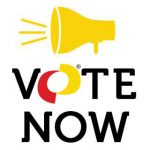 Every year, nominations for the IGDA Board of Directors are opened up to fill seats left by board members whose terms are expiring or for those whose seats have been vacated. Anyone interested in running for the Board of Directors who meets the requirements to become a board member can nominate themselves.
Voting in the 2023 IGDA Board of Directors election will begin 1 February 2023 with new board members taking office on 1 April 2023.
Board members whose terms extend beyond April 2023 consist of the following individuals: Margaret Krohn (2024), Taha Rasouli (2024), Guy Blomberg (2025).
The IGDA Board of Directors Elections Manual can be found here.
2023 IGDA Board of Directors Election Schedule:
7 December 2022: Begin call for board nominations.
14 January 2023: End call for nominations; all nominations must be received by this date. All voting eligible members of record as of this date may vote.
8 January – 23 January 2023: Final slate of candidates is approved by the Board to present to the membership for voting.
1 February – 25 February 2023: Voting period.
25 February 2023: End of voting; ballots are counted.
27 February 2023: Board meets and certifies election results.
1 March 2023: Election results and appointments are announced and Board orientation of new members begins.
1 April 2023: Newly elected Directors take their seats.
To vote in the 2023 election, you must be a voting eligible member by the close of nominations on 14 January 2023. All members eligible to vote will receive an email with voting instructions starting 1 February 2023.
Nazih Fares
I'm an an accomplished, award-winning gaming professional with more than 14 years of experience in the videogame industry, having worked in public relations, localization, marketing and esports for over 16 different gaming publishers and more than 90 global brands.
I am certain that I have the appropriate qualifications and abilities to be part of the board of directors, and I am excited to put my knowledge, experience, and cultural diversity to work. I've been following and participating in the IGDA for a solid 5 years, and I believe in the work we're doing in the industry, as well as the authority we're provided to administer the SIGs. I am deeply committed to the organization's goal and feel that, via my candidacy, I can make a significant contribution to it, particularly in terms of giving it a genuine "international" appeal.
As The 4 Winds Entertainment's current Head of Communications & Localization, I oversee a big team of loc & communication experts, who provide a wealth of data and experience in the sector, as well as its application to impact business choices. At the IGDA Game Credits SIG, I'm the de facto communication manager, an active board member, and I successfully revived the SIG with the support of the other board members to revisit the Crediting policy. We have also planned a lengthy press outreach campaign to bring favorable attention to the issue around the world, as well as panels at several events in Europe and North America, including GDC, Game Quality Forum GIST Turkey, and Indieway.
My main objective after joining the board would be to broaden the IGDA's reach outside the North American industry, increasing the organization's exposure in opportunity markets using my extensive PR network and my four fluent languages. I would also like to increase the enrolment of non-Western members through recruitment methods and strategies in order to actually make this organization as worldwide as possible.
Carlos Reyes
For more than 10 years I'm being lucky enough to be part of the IGDA family, as a Regular Member, Chapter Leader and Regional Coordinator, and I would like to add my experience to the work of the Board, especially in regards with providing support to Chapter Leaders and expanding the members access to their pool benefits from anywhere in the world.