Staff & Board of Directors
IGDA Staff
The IGDA executive director and core staff are responsible for executing the vision and directives of the board and, together with our operational partners, are the force behind the day-to-day running of the IGDA.
Renee Gittins
Executive Director
Renee is the Executive Director of the IGDA, and a multi-disciplinary leader with expertise in software engineering and creative direction. In addition to her role as Executive Director, she maintains her work as the CEO of Stumbling Cat, creator of Potions: A Curious Tale. Renee is a passionate advocate and connector for developers and diversity in the game industry. She is outspoken about initiatives to increase diversity both within the game industry and gaming overall, especially within virtual reality. In addition to IGDA initiatives to further support the growth of developers, she's organized game-jams, panels, job fairs and other developer events, and mentored game development students and built education programs at Foundry10. Her goal is to help the game industry grow and improve for everyone.
Tristin Hightower
Director of Global Chapter and SIG Operations
Tristin is the Director of Chapter and Special Interest Group Operations for the International Game Developers Association (IGDA). Throughout her career, Tristin has been both a paid and volunteer community organizer in the game- and tech-related industries, from leading chapters and special interest groups with organizations like the IGDA and Girl Geek Dinners to working with Global Game Jam and creating/producing events such as LadyHacks and GameX Industry Summit. She was named Geek of the Year at the 2012 Philadelphia Geek Awards and has been said to be "kind of a big deal."
Board of Directors
The board of directors is the governing body of the IGDA. The board oversees every aspect of the association, always acting in the best interest of the game developer community. One of the main roles of the IGDA board of directors is to create and maintain the mission and vision of the organization, including long-term planning, financial oversight, determining and monitoring programs, providing services and staff, and advocating for the IGDA. IGDA board directors are all volunteers.
Feel free to email the board with questions, comments, or suggestions at board [at] igda [dot] org.
Hans ten Cate
Chair, Appointed Term: 2018–2021
Hans ten Cate began his career in aerospace and aeronautics, thinking about space travel and working with NASA on the International Space Station. After ten years in management consulting and obtaining a business degree, Hans left it all to pursue a career in his favorite hobby, video games. Hans is now a fifteen-year games-industry guy with time spent at Sony PlayStation and Electronic Arts (EA).
He was a producer on several landmark EA titles including The Sims, The Simpsons Game, and Dante's Inferno, but also ran a successful business development group under EA Partners (the publishing arm behind Medal of Honor, Battlefield, Rock Band, Crysis, and Titanfall). Recently, Hans has dabbled in start-ups and consulting, co-founding a game engine company and advising VR companies like The VOID.
Lucien Parsons
Chair Emeritus, Elected Term: 2017–2020
Lucien is a games business and operations expert with a programming background and an MBA in innovation management from The Wharton School. His experience covers four continents, eight years of game development, and eighteen years of technical project management/production, working on everything from social/Facebook games to the AAA MMO Elder Scrolls Online and console titles to serious games for the Rockefeller Foundation, the Department of Defense, and hospitals. He was a founder of the MMO studio at ZeniMax, head of operations for 4mm Games (working with Rockstar Games co-founders), and has been a consultant for a variety of game companies on strategic and financial planning, operations, and building online services and community, as well as working with nongame companies on integrating game design into their products and technology (aka gamification and usability).
Sylvia Cristina Amaya
Vice-Chair, Elected Term: 2019–2022
Sylvia Cristina Amaya (Cristina for short) has five years of experience in all facets of the game industry. She was an art producer, a community manager, and an event manager, and she has run her own company, PlayedOut Productions, for two years. She builds communities from the ground up and works with people from all walks of life. She hopes that during her time with IGDA, she will further her dreams of expanding the voice and the reach of game developers, particularly across developing nations. She hopes to be an inspiration for more POC, more women, and more people who feel they cannot do it—not only to be a part of our industry, but to feel that the IGDA is a place that will house them.
She is co-founder of the IGDA Latinx in Games SIG and has run multiple gaming communities with memberships ranging from 100 to 10,000 for League of Legends, Pokemon Go, and Collegiate Esports.
Christopher Hamilton
Treasurer, Elected Term: 2018–2021
Christopher is a producer at Rovio Entertainment and is passionate about empowering teams to improve from good to awesome. He joined the company's third-party publishing arm Rovio Stars, managing external development teams and has moved on to the company's cloud services unit, designing tools to help teams manage live operations. He started his game development career in Russia, providing culturally adaptive translations for St. Petersburg–based Nevosoft and moved on to partner relations and publishing.
Prior to working in games, he worked with foundations and NGOs in the US, Europe, and Russia to help them achieve their goals by facilitating strategic vision planning and capacity building through information sharing, training sessions, exchange programs, and internships.
Zoe Bell
Appointed Term: 2018–2021
Zoe Bell is a lead producer at Big Huge Games in Baltimore, Maryland. She got her start in the industry as the primary producer for FrontierVille, one of Zynga's early successes. After several years of game development production with Zynga and DeNA, she transitioned to external games production with Kongregate. At Kongregate, she worked on multiple critically acclaimed mobile titles such as The Trail, BattleHand, and AdVenture Capitalist, with overall downloads surpassing ten million. During her time at Kongregate, Zoe worked with dozens of small game developers around the world. As a member of the IGDA board, she hopes to continue growing the global game development community. Zoe is passionate about making game development sustainable for families and has worked with multiple companies to expand their leave options for new parents.
Marta Daglow
Appointed Term: 2019–2022
Marta Galván Daglow is the founder of Daglow Consulting Group, a recruiting and HR firm. She has placed hundreds of professionals in technology and games companies, from international publishers to venture-backed startups to small indie studios. She leverages her deep expertise in the games and software industries to create recruiting and retention plans, build game development teams, and conduct challenging executive searches.
With over twenty years of experience in recruiting and HR, Marta takes a nontraditional approach, using creative search methods and her own deep contact network. She designs a unique marketing campaign for each position she represents by focusing on getting to know hiring managers, candidates, and the unique cultures of the hiring companies.
A partial list of past and current client companies includes: 8th Wall, Activision, Playstudios, Grove Collaborative, Limbic, Marqueta, Ready at Dawn, Technorati Media, and Valve.
Marta lives in Marin County near San Francisco with her husband Don.
Emily Greer
Appointed Term: 2018–2021
Emily co-founded Kongregate in 2006 and took over as CEO in February 2014. She led the company's rapid rise as a free-to-play web destination as well as its expansion to mobile, PC, and console game publishing and is well known in the game industry for her presentations on the economics and psychology of free-to-play games.

Sonia Michaels
Elected Term: 2020–2023
Sonia is a Senior Lecturer at DigiPen Institute of Technology, working at the intersection of the Humanities and game development education to promote the importance of critical thinking, cultural literacy, diversity, and inclusion across the creative process. Sonia has taught professional communication, English (composition, literature, and science fiction/fantasy), and public speaking for 30+ years, and has also worked extensively as a career coach and admissions consultant. In 2018, she was selected for GameAdvocacy.org's inaugural "50 Over 50" list. Sonia has presented at GDC (2015, 2017, 2019), PaxDev (2015, 2016, 2019), and the New Directions in the Humanities International Conference (2018, 2019); she also organizes an annual networking and career development event at GeekGirlCon. She recently published a chapter in Doctor Who: Twelfth Night, an academic study of the popular BBC SF series (IB Tauris, 2018), wrote multiple entries for the recently released Encyclopedia of Sexism in American Cinema (December 2019), and reviews books for the FemSpec literary journal.

Natasha Skult
Appointed Term: 2020–2023
Natasha is the CEO & Creative Director of MiTale Ltd, a game development company from Finland focusing on narrative-driven experiences in mixed reality and gamification. She is an active member of the Finnish games industry as Chairperson of IGDA Finland and one of the founders of The Hive – Turku Game Hub (game business center in South-West Finland). Throughout her career she has been dedicated to empowering freedom of speech, equality and diversity, with belief that we all have our place in the gaming industry as our differences and uniqueness are shaping the industry into better and more united community. Some of the most recent programs she has been leading are IGDA Game Art SIG, IGDA Future and W Love Games Conference. Besides industry work, she is active in academic research and teaches courses in game design and game (digital) art production at the University of Turku.
Bernie Yee
Appointed Term: 2018–2021
Bernard Yee is currently executive producer/TPM at Oculus on the Oculus Rex team in Seattle. Oculus Rex has created the seminal VR experiences for Oculus's current generation of hardware: Dreamdeck (showcasing final shipping optics and tracking), Toybox (exploring the idea of social presence in a shared VR space), Farlands (a launch game for the Rift), Prologue (an introduction to VR experience for the Gear VR), and First Contact (an introduction to hand presence via the Oculus Touch controllers).
Bernie has worked in the game industry on a wide variety of games and genres in both development and publishing roles, most recently at PopCap (lead producer on Plants vs. Zombies 2 and Peggle 2) and Bungie (Destiny). Prior to moving to Seattle, Bernie worked at smaller game startups in New York City and also at Harmonix (Rock Band), Atari, Disney Interactive, and Sony Online Entertainment (EverQuest). He also taught game design and production at the Columbia University School of Engineering and Applied Sciences.

Brandon J. Huffman
General Counsel
Brandon is a lawyer at Odin Law and Media who helps game developers, game publishers, and tech and internet startups navigate the legal and regulatory side of their businesses. In addition to providing general counsel to the IGDA, he serves on the boards of the IGDA NC Triangle Chapter, Triangle ArtWorks, and the North Carolina Bar Association's Sports and Entertainment Law section. He has presented to the American Bar Association (ABA) on topics such as regulation of business activity on the internet and the legal implications of Let's Play videos, and he has written for both the ABA's annual cyberspace law survey and the Media Law Resource Center's privacy law updates. You can find him on Twitter @brandonjhuffman.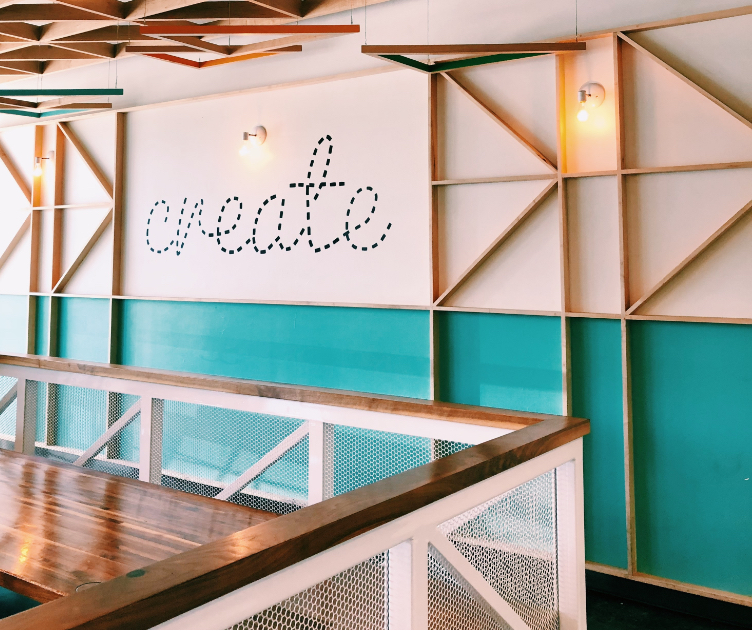 Board Meeting Minutes
In keeping with its goal of increased transparency to members, the IGDA board of directors has made its board meeting minutes available in a public archive starting with the 2005-06 term. Minutes of the executive committee are marked with (EC).
Below are links to the minute archives by year.