Staff & Board of Directors
IGDA Staff
The IGDA executive director and core staff are responsible for executing the vision and directives of the board and, together with our operational partners, are the force behind the day-to-day running of the IGDA.
Dr. Jakin Vela
Executive Director
Dr. Jakin Vela is a sociologist and researcher focused on socio-technical cultures, minority stress, stigma, and diversity inclusion in tech (especially games and the games industry). His work highlights the effects of marginalization, group solidarity, and inclusion in virtual gaming spaces and organizational structures, especially among underrepresented groups. He integrates his professional background in law, non-profit leadership, film production, entrepreneurship, and higher education to support the professional and career development of others. Jakin is an avid gamer (mainly PC & Nintendo), an amateur vegan cook and baker, and has been a singer-songwriter for over 15 years. He leads an LGBTQIA+ online gaming community in Final Fantasy XIV with his partner, Jordan.
Suzanne Freyjadis
Director of Global Development
Suzanne Freyjadis is the Director of Global Development for the International Game Developers Association (IGDA). She is a globalist, expert in diversity, inclusion and belonging and game education. Suzanne has a BA in International Relations and an MA in Women's & Gender Studies where she focused on game studies. Her work pays particular attention to diverse and thought-provoking material on humanism, where advancing equal rights, compassion, and goodwill is crucial for a better world. She gives talks about game education, DEI as well as how to create more diverse, thoughtful, and inclusive games. Her goal is to continue to increase diversity and inclusivity through fair representation in the interactive media world.
Board of Directors
The board of directors is the governing body of the IGDA. The board oversees every aspect of the association, always acting in the best interest of the game developer community. One of the main roles of the IGDA board of directors is to create and maintain the mission and vision of the organization, including long-term planning, financial oversight, determining and monitoring programs, providing services and staff, and advocating for the IGDA. IGDA board directors are all volunteers.
Feel free to email the board with questions, comments, or suggestions at board [at] igda [dot] org.

Margaret Krohn
Chair, Appointed Term: 2021–2024
For the past 15 years, Margaret Krohn has helped businesses and individuals create and market their brand presence to achieve their goals and grow their communities.
She's currently the Director of Communications for Intrepid Studios, who is creating the much-anticipated MMORPG Ashes of Creation, and she's the CMO of Roll4It®, a tabletop role play broadcast production studio.
Taha Rasouli
Secretary, Elected Term: 2021–2024
Taha is co-founder and game development coach at Ava Games, one of Iran's leading investment and publishing companies. Their goal is to help, support and empower local indie game developers to enter domestic and global markets. They have done this successfully many times and are trying to channel more funds from VCs to help indie groups.
Taha began his career in the game development scene in Iran from 2001 as a journalist and soon jumped in production as a game designer. Game development and sharing experience are his main passions and since 2014 he has led Iran's IGDA chapter. Throughout each year apart from producing games and coaching different indie teams, he manages numerous gatherings and events and tries to be connected to the international community as much as he can. Taha has helped establish Iran's first game school, co-founded an accelerator dedicated to help game startups, organized a dozen of game jam events and has taught game design and production in different institutions. He was chosen as one of IGDA Foundation's Next Generation Leaders in 2018.
There are a couple of games Taha has worked on that he can not talk about because many publishers and platforms ban the games that are made by Iranians. This, among many other things, is what he deeply wishes to change.

Natasha Skult
Emeritus, Appointed Term: 2020–2023
Natasha is the CEO & Creative Director of MiTale Ltd, a game development company from Finland focusing on narrative-driven experiences in mixed reality and gamification. She is an active member of the Finnish games industry as Chairperson of IGDA Finland and one of the founders of The Hive – Turku Game Hub (game business center in South-West Finland). Throughout her career she has been dedicated to empowering freedom of speech, equality and diversity, with belief that we all have our place in the gaming industry as our differences and uniqueness are shaping the industry into better and more united community. Some of the most recent programs she has been leading are IGDA Game Art SIG, IGDA Future and W Love Games Conference. Besides industry work, she is active in academic research and teaches courses in game design and game (digital) art production at the University of Turku.
Rami Ismail
Appointed Term: 2022–2025
Rami Ismail is a Dutch-Egyptian independent games & tool developer with over 20 titles across PC, console, web, and mobile. The co-founder of the influential now-retired indie games studio Vlambeer, Rami worked on award-winning and genre-defining games such as Ridiculous Fishing and Nuclear Throne. His development of tools like the industry-standard dopresskit.com, his prolific & popular public speaking, and highly-regarded consultancy and insights have helped shape industry opportunities for game communities & independent game developers worldwide. Rami continues to advocate the creation of a fairer and more equal industry for developers anywhere through his work at gamedev.world. His versatility and work resulted in him receiving a wide range of recognition, including the Game Developers Choice Ambassador Award, the IndieCade Gamechanger Award, and a Forbes 30 Under 30 nomination.
Guy Blomberg
Appointed Term: 2022–2025
Guy 'Yug' Blomberg has been working in games for over 20 years, overseeing global teams and building million-dollar commercial strategies. Previously the Global Gaming Content Director for Reedpop where he implemented strategy and content for PAX (USA & Australia), EGX (UK & Germany), GamesIndustry.biz, and launched events in France, Korea, and China. He has built up independent game media websites, marketed B2B publications in Asia Pacific, worked as a designer for SEGA Creative Assembly, and launched multiple gaming cocktail bars.
He is currently the Studio Director at RiffRaff Games, VP of Business Development at StridePR, Director of Events at Game Jolt, and Founder of the Games Industry Gathering, alongside advising various games industry groups. He's also an amateur card magician, though don't hold that against him.
Zak Whaley
Treasurer, Appointed Term: 2023–2026
Zak is a seasoned technology leader who currently serves as the Director of Engineering at PlayEveryWare, a co-development studio which supports highly successful titles such as Among Us and Fall Guys and renowned companies such as Epic Games and Riot Games. Prior to joining the studio, Zak played a key role in building an XR platform team at Magic Leap, where he utilized his technology expertise to empower computer vision engineers and end-users.
Zak is known for his stewardship leadership style, empowering teams to make informed decisions by providing them with clear information, structure, and guidance. He is a passionate technologist who develops best practices and tools for teams working with cutting-edge technology.
In addition to his role at PlayEveryWare, Zak also chairs the Engineering SIG of the IGDA which supports engineers from multiple sub-disciplines and levels of expertise.
Valentina Birke
Appointed Term: 2023–2026
Valentina Birke works at Super Crowd Entertainment as the Director of Indie Arena Booth, the renowned showcase for independent video games. In addition to her work at Indie Arena Booth, Valentina is a valued member of the gaming community, serving as a jury member for esteemed awards such as the German Video Game Awards, the German Developer Awards, and the Gamecity Hamburgs Prototype Fund. Valentina's contributions to the gaming industry extend beyond her work as a director and juror. As a freelance media educator and curator, she brings her expertise and passion to a variety of projects aimed at promoting inclusivity, diversity, and innovation. With her deep knowledge of the gaming industry and her commitment to social change, Valentina is a true thought leader and visionary. Her work has helped to elevate independent game developers and make the gaming industry a more welcoming and accessible place for all.
Limpho Moeti
Appointed Term: 2023–2026
Limpho Moeti is a business developer who has been involved in the gaming Industry for seven years. She has worked with two of the biggest Studios in South Africa – Free Lives (Gorn, Broforce) and Nyamakop (Semblence). She is now a business development manager at RocketRide Games, a consulting agency in the video games space. She helped create and run an indie and interactive media festival Playtopia. Limpho has a deep passion for the gaming industry and has spoken at various events about representation, inclusivity, business development and how to minimize crunch.
When she isn't working she can be found at home being a massive dork – playing D&D, reading comic books, annoying her cat, playing games or arguing with someone about Batman.
Nazih Fares
Elected Term: 2023–2026
Nazih Fares is an award-winning gaming professional with more than 14 years of experience in the game industry, who has worked in public relations, localization, marketing and esports for over 14 different gaming publishers and more than 90 global brands. He is The 4 Winds Entertainment's current Head of Communications & Localization, overseeing a large team of localization and communication experts. Fares is actively involved in the IGDA's Game Credits Special Interest Group and serves as the group's Vice Chair.

Brandon J. Huffman
General Counsel
Brandon is a lawyer at Odin Law and Media who helps game developers, game publishers, and tech and internet startups navigate the legal and regulatory side of their businesses. In addition to providing general counsel to the IGDA, he serves on the boards of the IGDA NC Triangle Chapter, Triangle ArtWorks, and the North Carolina Bar Association's Sports and Entertainment Law section. He has presented to the American Bar Association (ABA) on topics such as regulation of business activity on the internet and the legal implications of Let's Play videos, and he has written for both the ABA's annual cyberspace law survey and the Media Law Resource Center's privacy law updates. You can find him on Twitter @brandonjhuffman.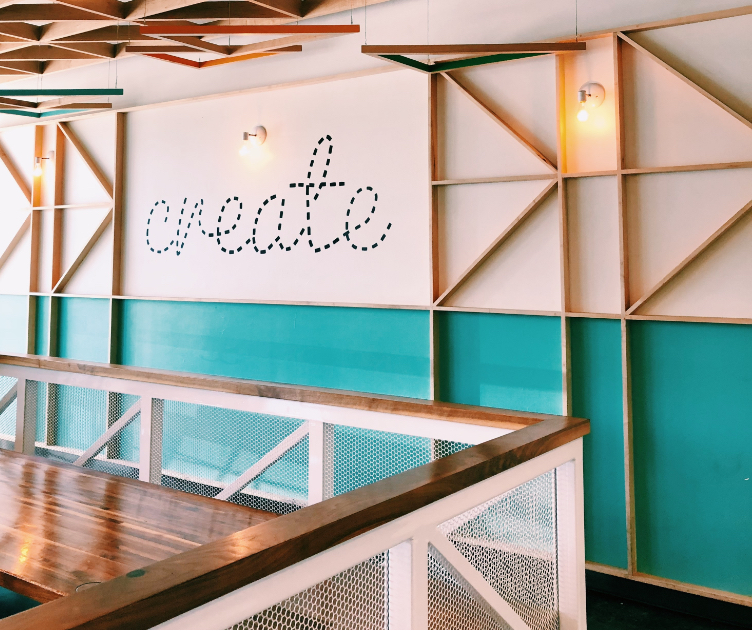 Redstone Agency
Redstone manages events and associations professionally, strategically, and globally. Its dedicated team of professionals provide financial services, membership services, board and executive director support, and marketing and communications services to the IGDA.
Visit Site

Webster, Chamberlain & Bean
Hugh Webster with Webster, Chamberlain & Bean provides general counsel for the IGDA.
Visit Site

Stride PR
Stride PR serves as the IGDA's media and press contact.
Visit Site

Paperback Studio
Paperback Studio is a game and narrative design consultancy and editorial service provider. Paperback Studio provides copywriting and editing services to the IGDA.
Visit Site

Parapluie Creative
Parapluie Creative is a Canadian team providing Graphic Design Services to the IGDA.
Visit Site

Board Meeting Minutes
In keeping with its goal of increased transparency to members, the IGDA board of directors has made its board meeting minutes available in a public archive starting with the 2005-06 term. Minutes of the executive committee are marked with (EC).
Below are links to the minute archives by year.