Media Inquiries
Seeking input, commentary, or insight on an issue affecting game developers?
Media inquiries may be directed to our PR representative, Robert Brown of Stride PR. Email press [at] igda [dot] org, or use the contact form below.
Press Kit
For your convenience, we've assembled a collection of handy resources and basic info about the IGDA.
About the IGDA
The International Game Developers Association (IGDA) is the largest non-profit membership organization in the world serving all individuals who create games.
As an international organization, the IGDA is a U.S.-based 501(c)6 non-profit professional association and a global network of collaborative projects and communities of individuals from all fields of game development – including programmers and producers, designers and artists, as well as writers, business people, QA team members, localization experts, and everyone else who participates in any way in the game development process. We bring together developers at key industry conferences, and in over 150 Chapters and Special Interest Groups (SIGs), to improve their lives and their craft.
The mission of the IGDA is to support and empower game developers around the world in achieving fulfilling and sustainable careers.
For more info, please visit our About page.
Executive Director

Renee Gittins
Executive Director
Renee is the Executive Director of the IGDA, and a multi-disciplinary leader with expertise in software engineering and creative direction. In addition to her role as Executive Director, she maintains her work as the CEO of Stumbling Cat, creator of Potions: A Curious Tale. Renee is a passionate advocate and connector for developers and diversity in the game industry. She is outspoken about initiatives to increase diversity both within the game industry and gaming overall, especially within virtual reality. In addition to IGDA initiatives to further support the growth of developers, she's organized game-jams, panels, job fairs and other developer events, and mentored game development students and built education programs at Foundry10. Her goal is to help the game industry grow and improve for everyone.
Logos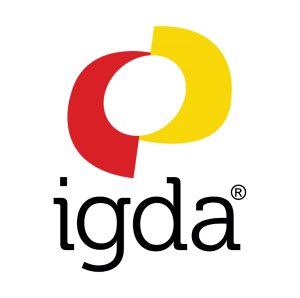 Developer Satisfaction Survey
In 2014, the IGDA launched its annual Developer Satisfaction Survey (DSS) to gather information on the demographic composition of the game industry, to understand developers' general quality of life, and to gauge their overall satisfaction with the state of the game industry and where it's going.
The 2014 survey was launched in partnership with Western University (Ontario, Canada), M2 Research, Georgia Institute of Technology, and TÉLUQ University (Québec, Canada). From 2015 onward, the survey has been conducted primarily by Western University and TÉLUQ University. The IGDA's Developer Satisfaction Survey is made possible by a generous grant from the IGDA Foundation.
View the archives of the Developer Satisfaction Survey results here.
IGDA Resource Library
The IGDA resource library includes a wealth of information and resources generated by IGDA SIGs and committees in the course of their support and advocacy efforts, from Developer Satisfaction Survey results to industry whitepapers and reports to IGDA webinars on a variety of subjects.